Version du fameux THE TRAIN KEPT A ROLLIN' de TINY BRADSHAW en langue Castellane,il existe pas mal de version,sens aucun doute la plus connu cel du groupe du cartier de Grácia,p´tite ville qui est inclue de nos jours a la ville de la capital Catalane,Barcelona.
LOS SIREX se forme en Juin de 1959: http://en.wikipedia.org/wiki/Los_S%C3%ADrex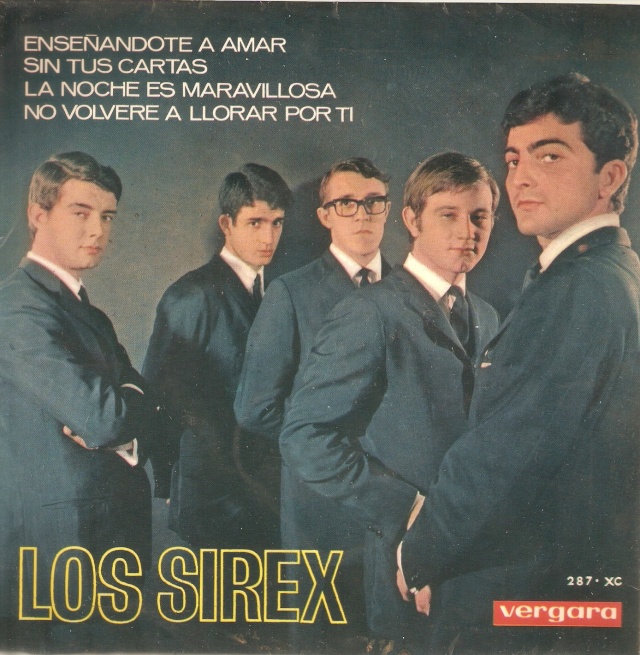 A dire vraie j´doit vous dire que j´avaie aitez très surprie de voir comment cette version avait aité inclue dans le formidable Lp IT DON´T MEAN A THING IF IT AIN´T GOT THE BEAT! de THUNDER RECORDS.
Se tourne se produit toutes les semaines dans une boite de nuit a Barcelona,peurs repertoir va au R&R passant au Twist,Madison etc....Le tipic groupe 60s,a la suite j´vous laisse quelques versions du TREN DE LA COSTA.
Los Sirex: http://www.youtube.com/watch?v=VPdWjxSdZRs
The Del Morrocos: http://www.youtube.com/watch?v=2naqo-gt_7I
Nu Niles: http://www.youtube.com/watch?v=dV_Qk5AjOGI
Dj EddieCesc