Le CD des Grizzly Family viens de tombé dans mès mains et sincèrement ont peux y écouté des bonnes versións et des superbes compositions.
Parmis les versións "Where the Rio Rosa Flows","Motorcycle",I´me Looking For Someone To Love"....Dans les compos "Motorcyle Fool","Don´t Mess With The Grizzly","Speed Woamn".....
Se Cd fue enregistrée chez ELECTROPHONIC RECORDING STUDIO qui est en realité si je ne me trompe pas le studio d´enregistrement de Hervé Bessenay (Tawny Owls).
Vous Pouvez vous procurré se formidable Cd chez:
www.crazytimesmusic.com
qui est dailleur le label qui a produit se Cd.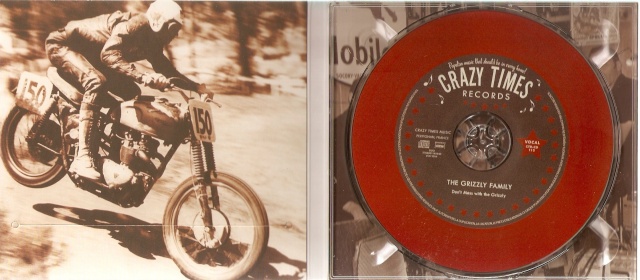 J´adore cette instrumental:
https://www.youtube.com/watch?v=worjOV0Wbbw
un superbe Stroll.
Pour en savoir un peux plus sur le groupe:
www.thegrizzlyfamily.fr
Dj Eddie-Cesc