Bun-Jon and the Big Jive est un groupe Allemand de pure Jumpin´Jive, leurs influences sont Louis Jordan, Nat King Cole, Ray Charles etc….
Se groupe est formé par 8 membres, d´excellent musiciens et un superbe chanteur.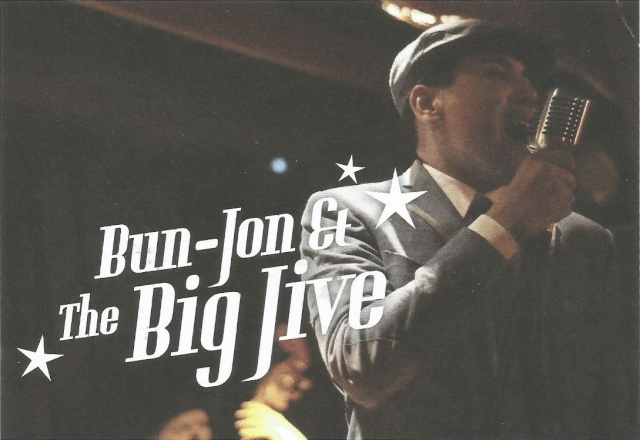 Mario Stresow : Guitare
Bun-Jon Winkelmann : Vocals
Helmunt Grote: Bass
Michael Nix: Trumpet
Rainer Frank: Piano
Belge Sachs: Saxophone
Martin Stieber: Drums
Se premier travail, Cd, a un total de 12 titres: Caldonia Boogie, Jumpin´At The Jubilee, Bye bye París etc…. Une de mais préféré : Swing That´s Party: https://www.youtube.com/watch?v=eMU_SzQ1xPY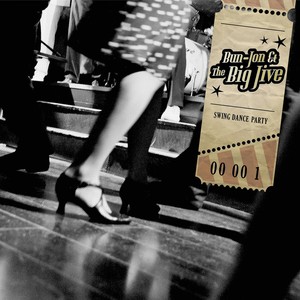 Se Cd a comme référence Flieger Records, un seul reproche, pourquoi ne pas avoir fait un tirage aussi en format vinyle.
Si vous avez l´occasion d´allez les voir sur scène allez si, sur que vous ne le regratterez pas, je ne peux aussi que vous recommandé l´achat de se superbe Cd.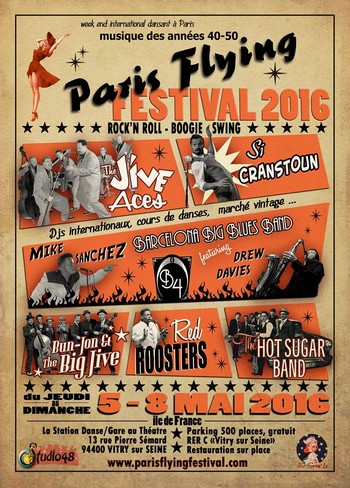 DeeJay EddieCesc
www.rockabilly-radio.net